29

Reading: Components of the Marketing Mix
Product
In the marketing mix, the term "product" means the solution that the customer wants and needs. In this context, we focus on the solution. Products include either physical things (goods) and/or intangible things (services).  Some products include both goods and services.  In combination, or individually, goods and services are a solution and referred to as the product in the marketing mix. Examples of the product include:
The Tesla Model S, a premium electric car
A stay at a Holiday Inn Express, a low-price national hotel chain
Nacho Cheese Doritos, a snack food
Tangerine, an online banking service
Each of these products has a unique set of features, design, name, and brand that are focused on a target customer. The characteristics of the products are different from competitors' products.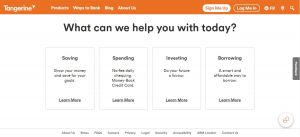 Promotion
In the marketing mix, the term "promotion" refers to the communications that occur between the company and the customer. Promotion includes both the messages sent by the company and messages that customers send to the public about their experience. Examples of promotion include:
An advertisement in Cooking Light magazine
A customer's review of the product on Twitter
A newspaper article in the local paper quoting a company employee as an expert
A text message sent to a list of customers or prospects
Marketing professionals have an increasingly difficult job influencing promotions that cannot be controlled by the company. The company's formal messages and advertising are only one part of promotions.
Place
In the marketing mix, the term "place" refers to the distribution of the product. Where does the customer buy the product? "Place" might be a traditional brick-and-mortar store, or it could be online. Examples include:
Distribution through an online retailer such as Amazon.com
Use of a direct sales force that sells directly to buyers
Sales through the company's website, such as the shoe purchases at Nike.com
Sales by a distributor or partner, such as the purchase of a Samsung phone from Best Buy or from a Verizon store
In today's world, the concept of "place" in the marketing mix rarely refers to a specific physical address. It takes into account the broad range of distribution channels that make it easy for the target customer to buy.
Price
In the marketing mix, the term "price" refers to the cost to the customer. This requires the company to analyze the product's value for the target customer. Examples of price include:
The price of a used college textbook in the campus bookstore
Promotional pricing such as free McNuggets offer for downloading the McDonald's app
Discounts to trade customers, such as furniture discounts for interior designers
Marketing professionals must analyze what buyers are willing to pay, what competitors are charging, and what the price means to the target customer when calculating the product's value. Determining price is almost always a complicated analysis that brings together many variables.