Book Title:

Style – University of Arkansas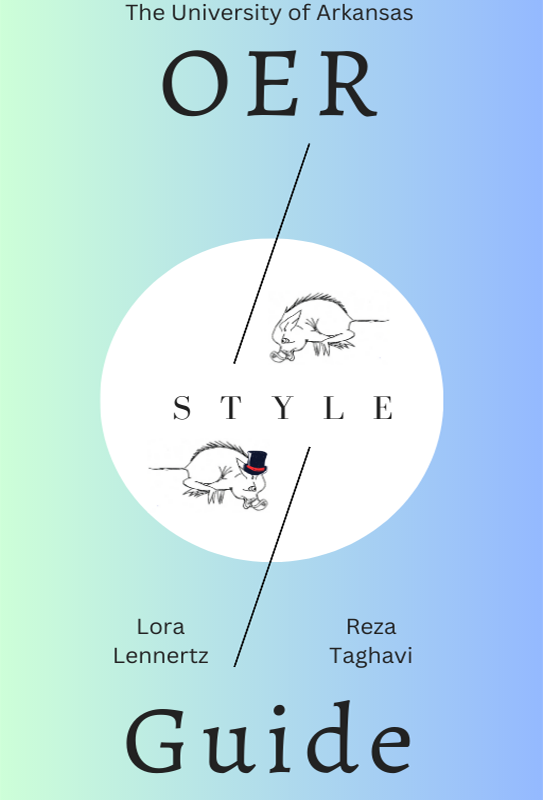 License:
Creative Commons Attribution
Book Information
Book Description
This is a guide to authoring Open Education materials in Pressbooks at the University of Arkansas.  We include information on our Open Education programming as well as step-by-step instructions in using the tool for the creation and editing of open textbooks.
License
Style - University of Arkansas by Lora Lennertz is licensed under a Creative Commons Attribution 4.0 International License, except where otherwise noted.
Subject
Writing and editing guides