11

What Can a New Teacher Expect?

Jennifer Beasley and Myra Haulmark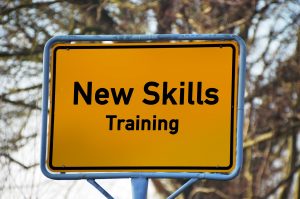 Why do teachers teach? It is a rather simple question, however, the question "what is a teacher," must be addressed first. Merriam-Webster's definition of a teacher is "one whose occupation is to instruct" (Merriam-Webster, 2008, para. 1). That is a rather one-dimensional definition of a teacher, as teachers these days offer so much more to the class than just the information; they offer themselves. A collective definition of a teacher is someone who "yearns to help children learn, watch them grow, and make a meaningful difference in the world" (Teacher Support Network, 2007, para. 2). This definition must be the main reason why individuals pursue teaching as a career. Generally, the pay is low to fair, but the overall rewards are much greater.  As a teacher, one can touch the hearts of the young and open their minds in order to tap their thirst for knowledge.
In this chapter, readers will…
Discuss why the act of instructing students can be a stumbling block for new teachers.
Explain why new teachers often have difficulties with parents who should be their natural allies.
Summarize the chief strategies that can contribute to a successful first year of teaching
Key terms in the chapter are…
Culture shock
Mentor
Collaboration
Starting their career is for most people one of the most exciting and energizing periods of their lives. For most young people, it represents their unofficial entrance into the adult world. They are often in a new environment with new people and challenges, and they have real responsibilities. This is especially true for new teachers.
For many, the transition into full-time teaching is relatively easy and satisfying. For others, however, the first year is a struggle. Some new teachers are shocked and disappointed by their initial experience of being a teacher. For most, however, the first year of teaching is a mixed bag of highs and lows. In this chapter, we try to help prospective teachers anticipate some of the problems that lie ahead. All of the material comes directly from the experiences of beginning teachers.
We have good news and bad news for you. First, the good news: Forecasters predict that as a result of teacher retirement and student enrollment growth, U.S. schools will need about 4 million new teachers between 2013 and 2021.
People entering the teaching profession in the second decade of the twenty-first century typically will have a rich variety of options and opportunities from which to choose. So much for the good news.
Now the bad news: The first year of teaching can be a rough one—too rough for many beginners. Each year, many new teachers walk into their classrooms with energy, high hopes, and rose-colored glasses, only to face unexpected problems that cause them to give up on teaching or radically lower their perceptions of their capabilities as teachers.
Rather than ignoring or—even worse—sugarcoating these problems, we focus on them, even at the risk of frightening some readers. We do so because we believe "forewarned is forearmed," and many of the problems discussed in this chapter can be either prevented or radically reduced in intensity. Further, new teachers can actually find satisfaction in solving their problems and in succeeding as professionals.
Surprise is a big part of the first year too. New teachers often report their astonishment at this or that experience or event. The first year is intense because of the unexpected demands and the startling events that lurk in what was thought to be a familiar world: the classroom. These surprises often come wrapped in everyday boxes; some contain sweet treasures, and others hold booby traps. These surprises could be organized in the following way:
The School Environment
What is the Role of an Administrator?
Working with Your Fellow Teachers
Preparing Your Instruction
Relationships with Students
Partnering with Parents
In this chapter, we look at each of these categories and try to take some of the surprises out of the first year of teaching. Our larger intention, however, is to help you mobilize yourself by preparing for the problems, developing your strengths, and shoring up your weaknesses.
What do you think?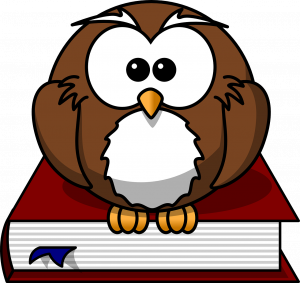 The School Environment
One of the first obstacles as a new teacher is understanding the culture of the school.   To manage this culture shock, first-year teachers and those new to a school district may be required to go through an orientation.  This can help new teachers feel supported. Whether or not a school provides this, there are a few things new teachers can do to get to know their school better.
Understand the families and community the school serves. Teachers should learn about and prepare for common challenges faced by students in their schools. For example, some children from underserved communities may need help with non-cognitive skills such as persistence and self-control in order to succeed in school. Talking to administrators and doing independent research can provide insight into what will and won't work with students, and may uncover surprising resources.
Check classroom readiness. New teachers should visit their classrooms before school starts and run down a list. Are there enough tables and chairs for the expected number of students as well as a teacher's desk? Does the overhead projector work? Is there chalk and/or are there new markers and erasers for the board? Teachers should make sure their classrooms are fully functional; if not, they should alert school staff and make sure problems are corrected.
Learn safety procedures. Teachers should know all the safety and emergency procedures in their school, from fire drills to lockdowns. Kate Vlchek, a veteran teacher in Aurora, Colorado, warns that new teachers may not receive any hands-on training — just a faculty handbook. Teachers should review these procedures carefully and ask questions to make sure they understand.
What is the Role of the Administrator?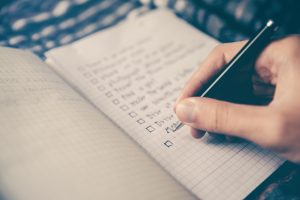 A school administrator, also known as the school principal, is the steward of learning and managing supervisor of their school. They provide vision and leadership to all stakeholders in the school and create a safe and peaceful environment to achieve the mission of learning and educating at the highest level. They guide the day-to-day school business and oversee all activities conducted by the school. They bear the responsibility of all decision-making and are accountable for their efforts to elevate the school to the best level of learning achievements for the students, best teaching skills for the teachers, and best work environment for support staff.
There are many ways a school administrator can be a wonderful partner for a new teacher.
Help new teachers find a good mentor
Balance the new teacher's workload
Meet with new teachers
Be supportive of disciplinary issues
Be supportive when parent problems happen
They make new teachers a part of their team
Working with your Fellow Teachers
A number of studies have concluded that induction programs can reduce teacher turnover, improve teacher practice, and lead to student success provided the programs are job-embedded and include appropriate mentoring.  Fellow teachers provide the support and mentoring needed when first starting a new position.  Finding the right mentor for you is essential.  Author, Jennifer Gonzalez, encourages "finding your marigold."  Read this short piece about selecting mentors to help you: https://www.cultofpedagogy.com/marigolds/.
Preparing Your Instruction
In Chapter 5, we discussed the school curriculum and what is taught in schools.  As new teachers begin to plan the lessons they can be overwhelmed by options.  With little experience in the classroom, it is hard to know just how to plan a lesson or what lessons will look like over the course of a year.  For an inside look at this obstacle and what new teachers can do to help, read the blog "Countdown to Your First Year, What are Students Supposed to Learn?"
Relationships with Students
Earlier on in this resource, we learned a lot about building relationships with students. For more on the power of relationships with students, watch the following short video:
Partnering with Parents
Partnering with parents can be a challenge for new teachers.  Often this is the first time that the new teacher has had the chance to meet with parents on their own.  For timely suggestions on how to build positive relationships, read the article "A Strategy for Building Positive Partnerships with Parents."
Teacher Induction
A number of studies have concluded that induction programs can reduce teacher turnover, improve teacher practice, and lead to student success provided the programs are job-embedded and include appropriate mentoring (Smith & Ingersoll 2004, Howe 2006, Wang et al. 2008; Darling-Hammond et al. 2009). According to Howe (2006), the best teacher induction programs are located in Australia, Britain, Canada, France, Germany, Japan, New Zealand, and the United States. They have revealed some common attributes that can be instructive for both expert teachers and new teachers. Examples are extended internship programs, specially trained mentors, comprehensive in-service training, reduced teaching assignments for beginning teachers, and emphasis on assistance rather than assessment (Howe, 2006). According to Cherubini (2007) research also suggests that the successful induction of new teachers depends upon having a collegial and collaborative environment in the school (Duncan-Poitier, 2005; Feiman-Nemser, 2003; Ohio Department of Education, 2004; Olebe, 2005).
Successful Induction Practice
What is induction? Induction is the support and guidance provided to novice teachers and school administrators in the early stages of their careers. Induction encompasses orientation to the workplace, socialization, mentoring, and guidance through beginning teacher practice.
The first year of teaching is difficult. New teachers recognize that each year. The most difficult part of the first-year induction process is not by having communicated the tangible procedures, but rather not communicating the morass of undocumented rules and attitudes that comprise institutional culture. (Gregory, 1998) During this induction phase, employers and employees begin relationships that are of fundamental importance in setting standards and behavioral patterns. Induction requires "far more than just a traditional 'information dump' if it is to be successful. (Gregory, 1998, p. 17)
Successful induction practices have three main objectives: 1. to help new employees settle into their environment, 2. to help them understand their responsibilities, and 3. to ensure that the organization receives the benefits of a well-trained and highly motivated employee as quickly as possible. (Gregory, 1998) Toward this end, many workplaces appoint a "guide", "peer-coach", or "buddy" for the first few weeks. These identified individuals can be significantly more effective if they make a genuine commitment to the values of the institution and the well-being of the new teacher. When considering the teacher induction process, it is important for one to delineate among the various components. For example, the "guides" are usually called mentors, and beginning teachers are typically referred to as novices. This mentor-novice relationship is often the focal point of many state and local induction programs. The induction process typically involves three common evolutionary stages: preparation, orientation, and practice. Although these three stages have similar meanings in educational settings, they often have different connotations. The following "definition of terms" will delineate between these stages.
Thoughts
Become a new teacher takes energy and the ability to access resources needed to grow as a professional.  New teachers reflect on what they do and find ways to learn as they grow.  For a resource on tips for growing as a professional, finish the chapter by reading the following article "4 Tips for New Teachers on Building a Strong Career Foundation."
As you prepare for a career in education, watch the following video with these questions in mind:
What is one takeaway from this look into a new teacher's life?
What surprises you?
Dig Deeper
The following resources are provided when "digging deeper" into the chapter.
Cherubini, L. (2007). Speaking up and speaking freely: Beginning teachers' critical perceptions of their professional induction. The Professional Educator, 29(1), 1-12.
Darling-Hammond, L., Chung Wei, R., Andree, A., Richardson, N., and Orhanos, S. (2009). Professional learning in the learning profession: A status report on teacher development in the United States and abroad. N.p.: National Staff Development Council.
Smith, T. and Ingersoll, R. (2004). What are the effects of induction and mentoring on beginning teacher turnover? American Educational Research Journal, 41(3), 681-714.
Howe, E. R. (2006). Exemplary teacher induction: An international review. Educational Philosophy and Theory, 38(3), 287-29.
---
Modified from "Foundations of Education and Instructional Assessment" licensed under CC BY-SA 4.0; "Induction Strategies for New Teachers"